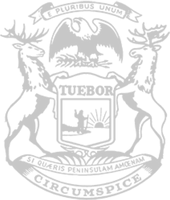 Rep. Whiteford testifies before the House Appropriations Committee in support of her plan.
Reps. Albert, Whiteford announce plan to improve the health of Michigan mothers, babies
RELEASE
|
February 10, 2021
Michigan House Appropriations Committee Chair Thomas Albert and Health and Human Services Subcommittee Chair Mary Whiteford today detailed a plan to improve the health of pregnant mothers and their babies.
The proposal would improve upon the governor's Healthy Moms, Healthy Babies initiative by promoting adoption, sharpening focus on challenges related to pregnancy, and increasing access to prenatal and postnatal care. The $15 million initiative will be considered as the Michigan House works on budget proposals in the coming months.
"Michigan must be a place where every pregnant mother in need can find help.," said Albert, of Lowell. "With Michigan still averaging about 27,000 abortions each year – and roughly 2,000 state-coordinated adoptions, plus only an estimated 300 private infant adoptions – it's clear a better plan is needed."
Whiteford, of Allegan County's Casco Township, sponsors the legislation and delivered testimony on it today for the Appropriations Committee.
"The goal of this new program is to go beyond the rhetoric that has been used in Michigan and around the country for various mother and baby initiatives," Whiteford said. "Pregnant mothers and families will truly be helped by programs that will provide more information, resources and support."
The plan would provide $10 million to market and promote infant adoption, including as an alternative to abortion.
The legislation also would provide $3 million for maternal navigator pilot programs in different locations in the state – providing the latest information about available prenatal, postnatal and neonatal care. The pilot programs also would provide counseling for new and expectant mothers, including victims of rape and other forms of abuse that results in a pregnancy.
Grants would be available to support the work of pregnancy resource centers across the state. The initiative would also fund the Pregnant and Parenting Student Services Act, providing opportunities for teen and college-age mothers to continue education during pregnancy and after childbirth.
The plan – House Bill 4189 – remains under consideration in the House Appropriations Committee.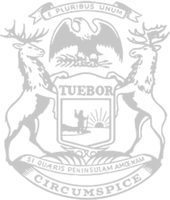 © 2009 - 2021 Michigan House Republicans. All Rights Reserved.
This site is protected by reCAPTCHA and the Google Privacy Policy and Terms of Service apply.