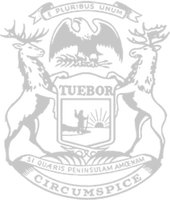 COLUMN: Federal mandates will worsen nursing home staff shortage
The following column appeared in The Detroit News on Thursday, Aug. 17:
Some of the bravest, most compassionate frontline workers in Michigan are in our nursing homes. On top of representing the people of the 28th District in the state House, I am also a licensed practical nurse and previously worked in a long-term care facility. It was an honor to work alongside these individuals and take care of our precious seniors.
Nursing homes may not be battling COVID-19 anymore, but a new battle has taken its place: repairing their workforce. The burnout and stress of the pandemic left Michigan's nursing home workforce roughly 8,000 workers short.
Providers are doing everything they can to get these essential workers back, but it's an uphill climb. Nationally, approximately 100,000 nurses left the workforce in the last two years. More than 600,000 are expected to leave by 2027. Despite giving pay raises, bonuses and other incentives, qualified workers that want to work in long-term care are few and far between.
Compromising on quality is a non-starter, so facilities can only take in as many residents as staffing levels allow. Most nursing facilities in Michigan today are accepting fewer residents than they did pre-pandemic, leaving some of our most vulnerable citizens on waitlists or searching for the care they need.
We are staring at a significant hole in our health care workforce, and access to care is on the line. We need federal policymakers to be a part of the solution, yet President Joe Biden is proposing a minimum staffing mandate for nursing homes that would only make the problem worse.
Federal mandates are typically problematic to begin with, but when the entire long-term care industry is facing an unprecedented shortage of workers, requiring nursing homes to meet an arbitrary staffing ratio doesn't make sense.
Furthermore, Michigan already has a minimum staffing requirement for nursing homes. This is a tailored policy that state lawmakers designed with input from the industry. Instituting a cookie-cutter mandate at the federal level assumes all nursing homes and state staffing environments are the same, but they're not. Each facility has unique needs and challenges based on its residents and staff.
A one-size-fits-all regulation would only exacerbate staffing shortages, not fix them. What we need now are policies and programs that will entice more people to work in the long-term care industry.
Let's go into our high schools and recruit interested students to become certified nursing assistants (CNAs). Let's give financial aid incentives to nursing students who want to work in long-term care. Let's streamline certifications so caregivers can enter the workforce quickly. It's these solutions that are going to help us rebuild our workforce in our nursing homes.
Ensuring every nursing home is fully staffed starts at the ground level. I'm committed to working with my colleagues in Lansing to enact comprehensive policies that will help us bring more caregivers into long-term care.
Rep. Jamie Thompson, R-Brownstown, represents Michigan's 28th District in the House of Representatives.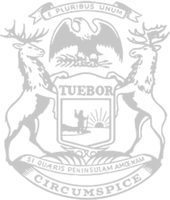 © 2009 - 2023 Michigan House Republicans. All Rights Reserved.
This site is protected by reCAPTCHA and the Google Privacy Policy and Terms of Service apply.