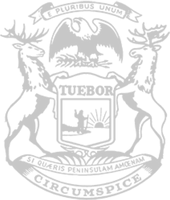 COLUMN: Working together for a better Michigan
By State Rep. Ryan Berman of Commerce Township
We hear all the time about partisan politics – this time of year more than ever. But when push comes to shove, people in Oakland County and throughout the state want a better place to live, work and raise a family regardless of their political leanings.
I have been committed to delivering on these wishes in the Michigan Legislature by working in a bipartisan manner to get things done.
When I introduced House Bill 5015 – which requires each executive branch department and divisions at the state level to publicly post salary and benefit information for the positions they employ – I didn't do so because of which party happened to hold the executive office. I did so because the people of Michigan deserve a state government that is more transparent and accountable. This legislation would ensure we move closer to such a reality in the future – and it advanced through the Michigan House with over 100 votes in support.
I also recently introduced legislation which will empower survivors of the horrible acts committed by former University of Michigan doctor Larry Anderson and allow them to seek justice. When unveiling these plans, I stood with a Democratic lawmaker on the steps of the state Capitol building and listened to heartbreaking stories of abuse. This wasn't about politics. This was about being on the right side in how people are treated – both in past cases and as we move forward.
All of my major policy proposals have been bipartisan with both Republican and Democratic co-sponsors. This involves speaking with people on both sides of the aisle about what my legislation will do and how it will better people's lives in our state. I have worked in a bipartisan fashion to deliver choice and lower auto insurance costs as part of historic no-fault reforms, secure record education funding to help prepare our children for their futures and respond to COVID-19 in a safe and sensible manner which protects both lives and livelihoods.
It's no secret I serve as a Republican. I support many proposals that I feel are right for people in Oakland County and are offered by Republican legislators. But that doesn't preclude me from working with Democrats to deliver prosperity and common-sense reforms – and my record has clearly shown that to be the case.
State Rep. Ryan Berman, of Commerce Township, serves residents in the 39th District, which includes the city of Wixom, Commerce Township, a portion of West Bloomfield Township and the village of Wolverine Lake.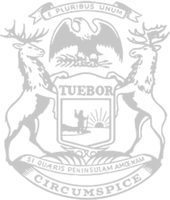 © 2009 - 2021 Michigan House Republicans. All Rights Reserved.
This site is protected by reCAPTCHA and the Google Privacy Policy and Terms of Service apply.