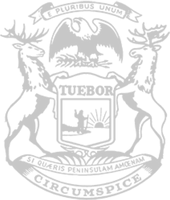 House panel approves Rep. Berman plan to protect kids at school
'Lilliana's Law' would require school inspections
The House Committee on Education today approved a plan by state Rep. Ryan Berman to mandate annual health and safety inspections in Michigan schools.
"I applaud committee members for joining me in this effort to keep kids safe at school," said Berman, of Commerce Township. "Annual inspections will help school officials identify and address safety hazards as they arise, and safe schools will allow educators and students to focus confidently on teaching and learning."
House Bill 4167, as approved by the committee, would require an annual inspection for health and safety violations in all Michigan school buildings, including at charter schools and nonpublic schools. The superintendent of an intermediate school district or an individual designated by the superintendent would inspect each public-school building in the ISD, and the governing body of a charter or private school would select a person to conduct the inspection for its facilities.
Under Berman's proposal, the state Department of Health and Human Services would issue guidelines for school inspections, and the inspector would file a report with the department within 14 days after the inspection. The report would detail any health and safety violations observed, including a recalled or defective piece of furniture, along with any action to be taken to correct violations. Within 14 days after the report, proof of any corrective action would also be submitted to the DHHS.
Each ISD or school would be required to publish its annual inspection report on its website.
HB 4167 is known as "Lilliana's Law," in memory of a Michigan girl who was tragically killed in 2017 by a table that fell on her at preschool. The table had been recalled and should have been removed a decade prior. Tabitha Kerr, Lilliana's mother, joined Berman in March to testify before the committee.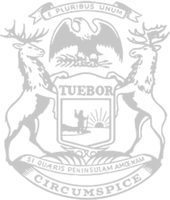 © 2009 - 2021 Michigan House Republicans. All Rights Reserved.
This site is protected by reCAPTCHA and the Google Privacy Policy and Terms of Service apply.