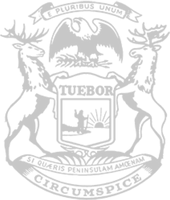 Mosaic Counseling receives matching funds from state to provide affordable services to West Michigan
RELEASE
|
February 12, 2021
Grant implemented by Rep. Whiteford encourages public-private partnership
The Michigan Department of Health and Human Services awarded $100,000 in public-private partnership grant funding to Mosaic Counseling, a nonprofit mental health agency that provides counseling services to residents of Ottawa County regardless of their ability to pay for services through a sliding scale or volunteer work.
Funding for these grants was included in last year's Health and Human Services Budget to incentivize public-private partnership between the state and non-profit mental health organizations that fundraise in the communities they serve.
State Rep. Mary Whiteford oversees the appropriations subcommittee that created this state grant to be utilized by a mental health nonprofit that made it a priority for all people to receive mental health services. 
"Every West Michigan resident deserves access to quality mental health services," said Rep. Whiteford, a registered nurse. "I am pleased to see this matching grant making a difference in our local communities, and I'm proud of the work Mosaic has done to fundraise locally."
Mosaic Counseling was founded in 1977 and today has a panel of 95 therapists. In addition to professional counseling, Mosaic has a School Outreach Program, where students receive in-school counseling for free, an Employee Assistance Program, and provides Question, Persuade, and Refer (QPR) suicide prevention training. 
"We at Mosaic Counseling are very appreciative of this partnership with the state. Mental health services should not be a luxury, especially at a time like this when everyone needs to be able to reach out for help and not be turned away." said Sarah Lewakowski, Limited License Psychologist and Executive Director of Mosaic Counseling.
Whiteford said there is one more public-private partnership grant available and is hopeful that it will incentivize other mental health services organizations in the state to fundraise enough to be eligible for the grant.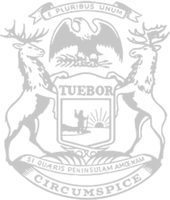 © 2009 - 2021 Michigan House Republicans. All Rights Reserved.
This site is protected by reCAPTCHA and the Google Privacy Policy and Terms of Service apply.