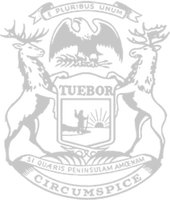 New Rep. Neyer plan stands up for Michigan farmers and ranchers
State Rep. Jerry Neyer, who serves as Republican Vice Chair of the House Agriculture Committee, recently introduced legislation that addresses advancements in food production and protects the integral role of farmers and ranchers across Michigan.
Neyer's House Bill 4653 amends Michigan's food law to prohibit labeling lab-grown meat, which contains cultured animal cells, as meat. Advancements in cell culture technology have enabled scientists to use animal cells obtained from livestock, poultry or seafood to make food products.
Currently, no food products made from cultured animal cells are in United States markets. However, many companies are developing such products. Neyer's plan makes Michigan a leader on setting guidelines regarding this issue, while working to keep consumers informed and let them know what's in food products they're buying.
"This proposal looks ahead to how these products are going to be labeled at market. The practice of labeling lab-grown meat like any meat puts family farmers and ranchers at a disadvantage because they aren't able to differentiate their products," said Neyer, of Shepherd. "I have talked to many farmers who want fair competition as we go through this process – and fair competition requires a truthful and accurate description of what makes up a product. This common-sense, consumer-friendly bill will provide that fairness and transparency."
While the U.S. Food and Drug Administration and the U.S. Department of Agriculture's Food Safety and Inspection Service are exploring what regulatory oversight could look like regarding lab-grown meat, many states have been left to address specifics themselves.
"We need to ensure our state is not playing catch-up on something that will impact a crucial Michigan industry," Neyer said.
HB 4653 has been referred to the House Agriculture Committee for consideration.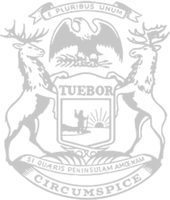 © 2009 - 2023 Michigan House Republicans. All Rights Reserved.
This site is protected by reCAPTCHA and the Google Privacy Policy and Terms of Service apply.