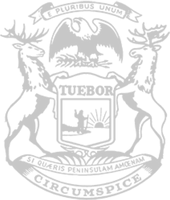 Rep. Berman invites Michigan to honor Patriot Week with sponsored resolution
RELEASE
|
September 10, 2020
State Rep. Ryan Berman, of Commerce Township, today introduced a resolution declaring the week of Sept. 11-17 as Patriot Week in the state of Michigan.
The week serves as remembrance for the victims of the attacks on Sept. 11, 2001 and in recognition of events, people and fundamental principles which led to the signing of the Constitution of The United States of America by delegates of the Constitutional Convention on Sept. 17, 1787.
"We lost nearly 3,000 people on Sept. 11, 2001 – mothers, fathers, friends, relatives and heroic first responders who answered the call and put their lives on the line to save others. We'll never get them back. This resolution should serve as a reminder of that unprecedented day in our nation's history," Berman said. "It also serves as a reminder of what America and its great people are all about as we move forward from a tragedy which is still seared into our minds."
The resolution calls for citizens, educational institutions, government agencies, municipalities and business organizations to recognize and participate in Patriot Week by honoring and remembering these moments of history in the timeline of our free republic.
HR 311 was overwhelmingly approved by the Michigan House following introduction. Berman also joined House colleagues today in paying tribute to fallen first responders and service members during an event outside the state Capitol in Lansing.
In past years, the ceremony has featured state Representatives inviting guests to sit with them on the House floor. While that tradition could not take place this year in full due to COVID-19, lawmakers honored first responders and service members who have given the ultimate sacrifice defending their neighbors and communities since last September.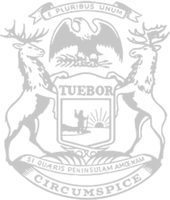 © 2009 - 2021 Michigan House Republicans. All Rights Reserved.
This site is protected by reCAPTCHA and the Google Privacy Policy and Terms of Service apply.