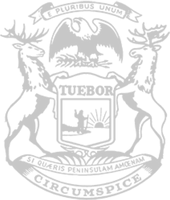 Rep. Berman: Terrorists who hatched plan against governor must face full force of the law
Legislator: Barbaric, frightening plot stopped thanks to work of law enforcement
State Rep. Ryan Berman, of Commerce Township, today said the suspects who allegedly planned to abduct and harm Gov. Gretchen Whitmer must face the full force of the law. Berman also thanked law enforcement for acting quickly before tragedy struck.
A total of 12 people throughout Michigan and one person from Delaware have been arrested and charged in federal court with the plot, facing up to life in prison if convicted. The group trained together and planned various acts of violence against state officials and law enforcement. The plan included surveillance of one of the governor's residences and active involvement in procuring explosives. 
 "This was not political discourse. This was extremism right here in our state – and it has no place in our society. I'm thankful members of law enforcement were following this and were able to act," said Berman, who worked as a reserve deputy with the Oakland County Sheriff's Office prior to becoming a legislator. "Most of all, I'm thankful the governor and her family are safe. We can have different political views. We can disagree on how the state should operate, but this is a line that can't ever be crossed or approached. Period. People who do will face stiff consequences for their actions.
"There's no gray area or justification for this type of radical behavior. And I'm thankful it was snuffed out."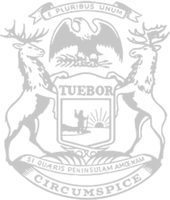 © 2009 - 2021 Michigan House Republicans. All Rights Reserved.
This site is protected by reCAPTCHA and the Google Privacy Policy and Terms of Service apply.