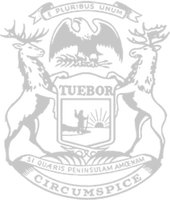 Rep. Bezotte's legislative update – July 13, 2023
I wanted to bring your attention to an issue affecting Michigan schools that I find concerning. Currently, there are shortages of teachers and counselors, which unfortunately means not all of our children and grandchildren are receiving the education and mental health support they deserve.
Fortunately, there is a plan in motion to address this issue and it seems quite promising. Senate Bills 161 and 162 would allow experienced teachers and school counselors with out-of-state credentials to obtain certification in Michigan without taking a new exam.
Under the bills, teachers who are certified by another state, tribe, or country and have at least three years of teaching experience could gain a Michigan teaching certificate without taking the exam. Other requirements, such as minimum credit hour criteria, would also be waived for qualified teachers. School counselors licensed in another state, tribe, or country with at least three years of experience could also receive a Michigan school counselor credential without taking the exam.
By streamlining this process, we hope to attract highly talented professionals who can make a significant difference in teaching and counseling our students.
The best part is that SBs 161 and 162 were approved by both the House and Senate with overwhelming bipartisan support, as both sides agree it is a positive step forward. They now advance to the governor for her expected signature.
I truly believe that this initiative is a logical next step in meeting the educational needs of Michigan children. By welcoming more qualified individuals into our schools, we can ensure that our children receive the highest quality education and support they deserve.
***
If you have any questions or concerns, please do not hesitate to reach out to my office by calling (517) 373-3906 or emailing [email protected]. I am always happy to hear from people in our community.
###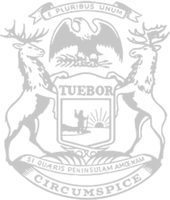 © 2009 - 2023 Michigan House Republicans. All Rights Reserved.
This site is protected by reCAPTCHA and the Google Privacy Policy and Terms of Service apply.