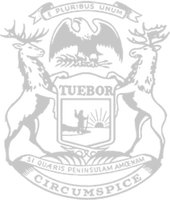 Rep. Bezotte's legislative update – June 15, 2023
Elections are the foundation of our entire government, and the processes we have in place to guide and protect those elections are extremely important. We need safeguards in place to earn the public's trust and ensure fair and accurate results.
That's why it is vital to work transparently and cautiously any time we make significant changes to our state election laws. 
Unfortunately, that is not what is happening in Lansing right now.
Bills crafted in the dark to make wide-ranging election reforms were recently introduced by a small handful of Democrats and were rushed through the House this week.
Instead of simply implementing the new constitutional requirements approved by Michigan voters through Proposal 2 of 2022, the Democrat plan erodes several safeguards that have long been in place to protect against election fraud.
Concerns I have with House Bills 4695-4702 include:
Unequal voting access: The bills would authorize state and local officials to send unsolicited absentee applications to the voters of their choice — enabling partisan actors to prioritize their own supporters. The bills would also let clerks unequally extend early voting beyond the nine days required under the Constitution — creating further disparities in voting access.
Weakened election security: The plan would repeal a bipartisan law that requires security camera monitoring of absentee ballot drop boxes. The bills would also decrease signature verification standards and make it more difficult to reject fraudulent ballots.
Post-election voting: The bills would allow people to register to vote and cast a ballot even after polls close on election day. The proposal comes on top of a law passed earlier this year to count overseas ballots received after election day even without a postmark verifying that the ballot was submitted on time.
As these bills move forward, I will continue pushing for changes to protect election integrity and ensure Proposal 2 is implemented as voters intended.
***
June is Internet Safety Month, so I thought it would be a good time to remind everyone about a tool Michigan offers to help parents protect their kids from inappropriate advertisements online.
The ProtectMIChild Registry is a free and secure program that keeps kids safe from adult-oriented advertising via social media, video streaming, text, and email. Parents can register their children's social media and streaming platform handles, phone numbers, and email addresses to block ads for products like alcohol, tobacco, pornography, and online gambling. Accounts for these platforms can be registered without affecting the way the apps are used. Children's personal information also remains private when they are registered.
Created by the Legislature in 2005, the service now covers platforms like YouTube, TikTok, Snapchat, Instagram, Twitter, Discord, Twitch, and more.
Once a child is registered, the service will block adult internet ads for three years or until the child user turns 18. Registrations can be renewed at any time for an additional three-year period. Companies that advertise or link to restricted products and services are required to remove registered accounts within 30 days. Marketers that do not comply with the Michigan Children's Protection Registry Act are subject to fines and penalties.
You can learn more or add your child's accounts to the registry by visiting www.protectmichild.com.
***
If you have any questions or concerns, please do not hesitate to reach out to my office by calling (517) 373-3906 or emailing [email protected]. I am always happy to hear from people in our community.
###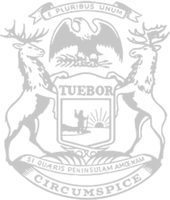 © 2009 - 2023 Michigan House Republicans. All Rights Reserved.
This site is protected by reCAPTCHA and the Google Privacy Policy and Terms of Service apply.