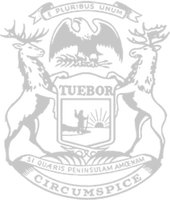 Rep. Bezotte's legislative update – June 22, 2023
It's important for young people in Livingston County to see that a four-year university education is not the only path to success. As they near graduation and think about their next steps in life, I want them to have the information they need to make an informed decision.
Last year, I was proud to support a plan to require the Michigan Department of Education to compile information for Michigan students about their career and education options following high school. The measure was signed into law on June 1, 2022. Now, the information is available to students and their families at https://pathfinder.mitalent.org/resources.
This resource will help students and their parents review college information, find financial aid information, get a job, serve their community or country, assess their skills if unsure of their path, and explore opportunities to earn college credit or receive training in high school.   
I want to empower students with all the information they need to make smart choices about their future – and this resource will make it easily accessible for young people across our state.
Schools throughout Michigan will connect students to the comprehensive resource starting this coming school year.
***
Mosquitoes seem like a small nuisance, but it's important to remember that they can spread deadly diseases, like West Nile virus and eastern equine encephalitis.
National Mosquito Control Awareness Week was June 18-24, so I wanted to share some advice from the Michigan Department of Agriculture and Rural Development (MDARD) to help Michigan families protect themselves and their animals from mosquitoes.
One of the most effective and inexpensive ways to prevent mosquitoes is removing any standing water on your property. Mosquitoes lay eggs in water, so eliminating standing water removes their ability to breed. Mosquito larvae live in water until they grow into flying adults, making preventative and early action essential.
Think about clearing clogged gutters, dumping water from potted plant saucers, changing the water in your animals' bowls, buckets, or troughs at least once a day, drilling holes in containers to eliminate standing water, and empty standing water from wheelbarrows, buckets, children's toys, and anywhere else water can accumulate.
Once mosquitoes arrive, insect repellents applied to the skin or clothing are one of the most popular and effective products used to avoid insect bites. Other commonly used repellents include torches, tabletop diffusers, candles, and coils. Insect repellants are also available for animals, but please be sure to read labels closely to determine which species the repellant has been approved for.
Animals can also be protected against mosquito-borne diseases by placing livestock in a barn under fans and keeping pets inside the home during peak mosquito activity from dusk to dawn. You can contact a veterinarian to learn more about mosquito-borne diseases and the best methods for protecting your animals.
***
If you have any questions or concerns, please do not hesitate to reach out to my office by calling (517) 373-3906 or emailing [email protected]. I am always happy to hear from people in our community.
###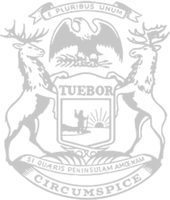 © 2009 - 2023 Michigan House Republicans. All Rights Reserved.
This site is protected by reCAPTCHA and the Google Privacy Policy and Terms of Service apply.