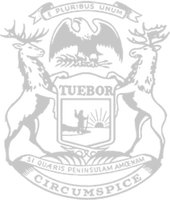 Rep. Bezotte's legislative update – June 8, 2023
I was pleased to introduce legislation this week that will make sure schools in Michigan carry Narcan, a fast-acting, over-the-counter medication that quickly restores normal breathing to a person whose breathing has slowed or stopped due to an opioid overdose.
This legislation has the potential to save lives. Since 1999, the opioid death rate for people under the age of 21 has skyrocketed from 1.2 deaths per 100,000 to 23 deaths per 100,000.
This isn't partisan a partisan issue. My plan is part of a bipartisan package of bills that aims to reduce instances of overdose-related deaths in our young people. No matter the side of the aisle, we can all agree that the opioid epidemic is a serious issue in Michigan that needs to be addressed.
***
A plan I helped introduce to provide greater privacy and support for crime victims in Michigan was approved by the House this week.
House Bills 4420-23 would make more victims eligible for additional protections and services by expanding the list of serious crimes covered by the existing Crime Victims' Rights Act. The legislation would also allow victims to use remote technology to deliver their impact statements during a convicted criminal's sentencing process. The plan protects the identity of victims testifying in a court hearing by allowing them to have their images blurred in any publicly available recording of the proceeding. Finally, the plan would help connect survivors of sexual and domestic violence to critical support services.
I'm pleased to see this advancing because I know how essential it is to give crime victims a voice in the criminal justice process. As sheriff, I worked closely with families affected by crime. I understand the importance of treating them with respect and compassion as they face the challenges of the justice system and work to overcome difficult circumstances.
These bills now advance to the Senate for further consideration.
***
If you have any questions or concerns, please do not hesitate to reach out to my office by calling (517) 373-3906 or emailing [email protected]. I am always happy to hear from people in our community.
###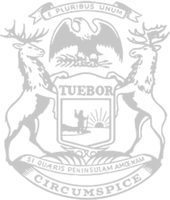 © 2009 - 2023 Michigan House Republicans. All Rights Reserved.
This site is protected by reCAPTCHA and the Google Privacy Policy and Terms of Service apply.