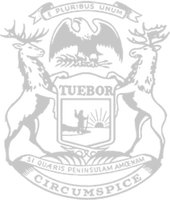 Rep. Bollin: Governor's agenda will make life more expensive for families, businesses
State Rep. Ann Bollin today stood up for Michiganders against proposed mandates and taxes that would increase costs for people and small businesses.
Bollin, R-Brighton Township, objected to two costly proposals laid out in the governor's "What's Next" address — a mandate closing power plants that will increase electricity prices and a new payroll tax on workers and small businesses.
"The governor's fall agenda is on track to make life more expensive for the people of Michigan, who are already struggling to keep up with inflation," Bollin said. "The sweeping changes she wants to make through green energy mandates are projected to increase the cost of keeping our lights on. Rather than going down this path, our focus should be on enhancing the stability of our electric grid to prevent the kind of widespread power outages that have left so many families in the dark and holding utilities accountable.
"Adding to the concern, the introduction of a new payroll tax threatens to divert more resources from small businesses, cut the take-home pay of workers, and cause more businesses to shutter their doors all in the name of financing a complex new bureaucracy."
The governor called to mandate 100% carbon-free electricity production on a tight timeline — a premature shift that will make basic electricity more expensive. Although the governor's proposal offered few details, there is legislation currently pending on the issue. House Democrats have introduced House Bills 4759-4761, which would mandate carbon-free electricity by 2035, forcing utilities to waste money to meet the deadlines and increasing electricity costs for residents and local businesses without addressing energy reliability. The governor's speech also referenced a plan that would give the Michigan Public Service Commission the power to permit solar projects, shifting control away from local government.
Bollin noted that even California is backing away from its overly ambitious targets after dealing with brownouts and rolling blackouts in the past. California is extending the life of several natural gas plants and the state's remaining nuclear power plant in contrast to its previous energy policy.
Gov. Whitmer also called for a costly program paid for by a new tax on both employers and employees, again with few details. However, House Bills 4574-4575 would create a new 15-week paid vacation program, modeled after Michigan's broken, fraud-riddled unemployment system. It would be funded by a new tax on businesses and workers, with up to 50% of the tax taken directly from workers' paychecks. The tax will undoubtedly force local job providers to raise prices to cover increased costs on top of already higher inflation-driven hikes.
Bollin continues to stand up for Michigan families and remains focused on making life in Michigan more affordable by advocating for policies that promote lower taxes, higher-paying careers, better roads and bridges, quality education, safer communities, and a responsible and reliable energy plan.
###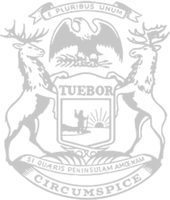 © 2009 - 2023 Michigan House Republicans. All Rights Reserved.
This site is protected by reCAPTCHA and the Google Privacy Policy and Terms of Service apply.