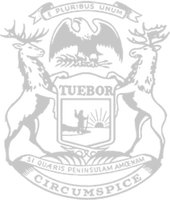 Rep. Cam Cavitt seeks clarity on record-high gas prices throughout Northern Michigan
By State Rep. Cam Cavitt, of Cheboygan
One question I frequently field when I connect with people in our community is: "Why are gas prices so high around here?" The 106th House District, which I represent, spans six Northern Michigan counties. We have a large supply of oil, close proximity to Line 5, and the City of Cheboygan even has its own fuel terminal. Local drivers would expect to benefit from lower gas prices. Unfortunately, that is not the case. The 106th has some of the highest gas prices in the state, with the average price per gallon often coming in about 20 to 30 cents higher than in nearby Gaylord or Clare. Why is that? Turns out, the answer is complex.
Let me start by explaining in brief how raw crude oil becomes fuel for your car. First, oil is pumped out of the ground by a producer. That oil is then sent – usually by a pipeline – to a refinery that turns the mixture into gasoline. That gasoline is then sent to a wholesaler's terminal, which then sells it to your local gas station.
Local oil fields pump their oil by pipeline to refineries where it can be turned into a variety of products, like gasoline. The price that the refinery pays the producers per barrel is largely determined by outside entities such as the Organization of the Petroleum Exporting Countries (OPEC).
In the 106th, we may have plenty of raw crude oil, yet we lack any refineries. In fact, the closest refineries to the 106th are in Detroit, Michigan, and Superior, Wisconsin. The Cheboygan fuel terminal, where a large amount of our local gasoline comes from, is geographically quite far from both refineries. That means it costs a lot more for our fuel to be transported from the refinery to Cheboygan. Cities like Gaylord and Clare can get their gasoline from terminals in Bay City or Flint, which is cheaper since it is transported via pipeline. The Cheboygan terminal is the only terminal in the state that does not have its gasoline sent by pipeline from the refinery. Instead, our gasoline is shipped in via barge from Wisconsin and Indiana. Therefore, our local gas stations pay more for their gas, which is then passed along to the consumer.
Another factor at play in the 106th is that we don't have any "discount areas" – an industry term to describe an area of intense competition among gas stations. Nearby areas like Gaylord and Clare have a high amount of concentrated gas stations due to the amount of traffic on highways like I-75. The constant competition naturally keeps prices lower. For instance, in Gaylord, there are two big box stores that are constantly competing to have the lowest gas prices in town. Generally, big box stores have a contracted amount of gasoline they need to sell per month, so sometimes they will sell at a loss just to meet the quota. This constant undercutting keeps prices much lower in "discount areas."
In conclusion, there are many factors that influence our local gas prices at every level of production. There is not one "bad actor," rather our area has a unique set of circumstances that leads to such high gas prices. As your state representative, I will continue to work in Lansing to reduce the costs of essentials and make sure your voice is heard. If you have concerns or questions, please feel free to contact my office.
Cavitt represents the 106th House District, which includes the Northern Michigan counties of Alcona, Alpena, Montmorency, Presque Isle, and portions of both Oscoda and Cheboygan. He serves on the House Appropriations Subcommittee on Environment, Great Lakes, and Energy.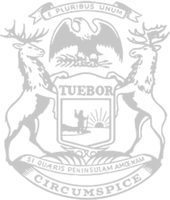 © 2009 - 2023 Michigan House Republicans. All Rights Reserved.
This site is protected by reCAPTCHA and the Google Privacy Policy and Terms of Service apply.