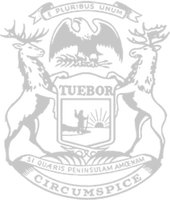 Rep. Cam Cavitt stands firm as Lansing Democrats continue along path to invite Chinese Communist Party into Michigan
State Rep. Cam Cavitt, of Cheboygan, today issued the following statement regarding taxpayer-funded economic development projects currently underway in Michigan that have ties to the Chinese Communist Party (CCP):
"It deeply concerns me to witness how the Lansing Democrats in majority have abused, and plan to continue misusing the Strategic Outreach and Attraction Reserve (SOAR) Fund for their own agenda. I firmly oppose any attempts to utilize the SOAR fund as a gateway for inviting the Chinese Communist Party (CCP) into our state. That is why I voted against SOAR funding for both the Gotion, and BlueOval projects in the Appropriations committee process.
"Our state's resources should be used to support our citizens, not Chinese corporations. While I acknowledge the importance of attracting businesses to Michigan, our focus should primarily be on supporting and prioritizing local businesses – not solely the largest and most powerful. It's imperative that we invest in our own workforce and communities right here in Michigan, rather than provide unwarranted handouts to foreign corporations that are already reaping record-high profits. Let us protect our homegrown businesses, empower our local communities, and ensure a prosperous future for all Michiganders.
"I will continue to urge my colleagues to focus on investing in education, infrastructure, and job training programs that will benefit all citizens and help build a strong and vibrant economy in the state."
###
The projects referred take money out of the Strategic Outreach and Attraction Reserve (SOAR) Fund to give $210 million to Ford Motor Company for a new electric vehicle battery manufacturing facility, BlueOval Battery Park, in the City of Marshall, $200 million to Our Next Energy for a battery plant in Wayne County and $175 million to Gotion Inc. for a battery plant in Mecosta County. Ford plans to partner with CATL, a Chinese battery company with ties to the Chinese Communist Party. Gotion is based in Hefei, China, where the Chinese government exerts totalitarian rule over every business in the country.
Cavitt is serving his first term in the Michigan House. He represents the 106th House District, which includes the Northern Michigan counties of Alcona, Alpena, Montmorency, Presque Isle, and portions of both Oscoda and Cheboygan. He serves on the House Appropriations Committee.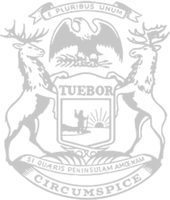 © 2009 - 2023 Michigan House Republicans. All Rights Reserved.
This site is protected by reCAPTCHA and the Google Privacy Policy and Terms of Service apply.