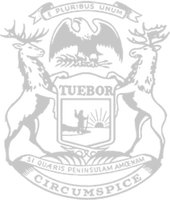 Rep. Cavitt: Legislation devalues impact aggregate mining has on communities; strips local control
By State Rep. Cam Cavitt, of Cheboygan
Local control has become a burning issue in Lansing among lawmakers. A set of aggregate mining bills under consideration by the House Committee on Regulatory Reform is drawing significant attention. For the past few weeks my office has been flooded by emails and phone calls from concerned individuals expressing a wide range of concerns over this issue.
To provide some context, House Bills 4526 – 4528 address the crucial matter of aggregate mining in Michigan. The sand and gravel industry plays a pivotal role in supplying the necessary raw materials for construction projects, including vital infrastructure like roads and bridges. However, the operation and placement of aggregate facilities can have far-reaching and unintended consequences for local communities.
Local governments currently exercise control over aggregate mining operations in their communities, empowering them to safeguard their interests, protect the environment, and ensure sustainable development. If this bill package is enacted, it would effectively strip local elected officials of their authority and transfer it to the state Department of Environment, Great Lakes and Energy (EGLE). Consequently, critical matters such as noise pollution, safety measures such as truck routes, and dust mitigation would be determined by a bureaucracy in Lansing, rather than being resolved by the individuals most directly affected – the community members themselves.
After conducting thorough research on this legislation, I discovered that the 106th is fortunate to host several exceptional mining operations that genuinely prioritize the well-being of our communities. Numerous elected officials within the district have established excellent relationships with their respective mine operators. These relationships have proven instrumental in resolving concerns with minimal conflict, allowing for productive discussions on matters such as operating hours and truck routes.
Furthermore, I have personally received feedback from the mine operators themselves, who speak highly of their local leaders. They emphasize the positive experiences they've had and assert that when challenges do arise, they are promptly addressed and resolved. This collaborative approach ensures that any issues that arise are handled efficiently, contributing to a favorable working relationship between the mine operators and the community leaders.
If our local mining operations and local governments are living in harmony, why would any politician be in favor of silencing locals and giving control to an already bloated bureaucracy? The answer is simple: money and power. Those tasked with leading our state, are being told by their corporate donors to push this legislation through to boost their bottom line, essentially putting profits over people.
I believe local control is a cornerstone of our democratic system, which allows our communities to make decisions that directly impact their well-being and future. It allows communities to actively participate in decision-making processes, protect their environment, and shape the economic development of their regions. By exercising local control, communities can strike a balance between economic prosperity and environmental sustainability, ensuring that aggregate mining operations meet the needs of the present without compromising the ability of future generations to meet their own needs. I will stand strongly against this legislation and oppose any future legislation that strips control at the local level.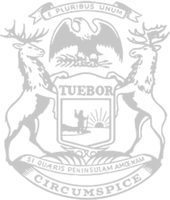 © 2009 - 2023 Michigan House Republicans. All Rights Reserved.
This site is protected by reCAPTCHA and the Google Privacy Policy and Terms of Service apply.