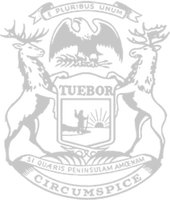 Rep. Cavitt opposes unsustainable state budget
By Rep. Cam Cavitt, of Cheboygan
Upon the conclusion of the budget, as a legislator, I experienced a mix of emotions. When the Democrats took the majority in Lansing, they made a commitment to increase transparency in the proceedings. I wholeheartedly supported this notion, especially as a freshman legislator eager to challenge the status quo. However, what unfolded was the opposite of transparency, as the budget decisions were made behind closed doors late at night.
Traditionally, the minority party is included in negotiations, but this time we were kept in the dark until just two hours before the budget vote. This rushed timeline was incredibly challenging given the record-high $81.7 billion budget, which consisted of a whopping 1600 pages. With only two hours to read and digest it, I found myself racing against the clock. This lack of transparency shields key information from both lawmakers, and the public, who deserve to know how their hard-earned money is being spent.
Furthermore, instead of focusing on projects that would benefit the 106th House District, the Democrats allocated $125 million for green-energy school buses, $10 million for drones, and $11 million for a task force addressing racial disparities in the state's response to the coronavirus, despite the public health emergency being over.
While we did manage to secure some victories in the budget, such as $1.9 million in funding for the expansion of Holcim's port in Alpena and resources to support our homeless veterans, many Republicans in the Legislature did not see their requests fulfilled. As a freshman legislator, I am pleased to have brought wins home for our district.
What deeply troubles me is that the projects that were cut from the budget were non-partisan and beneficial for all Michiganders. One of my key priorities was securing funding for the construction of a veteran's cemetery in Presque Isle County, which would have utilized funds already allocated by the Federal and state governments. With 10% of the 106th consisting of veterans – one of the highest concentrations in the state – it is only fitting that we have a cemetery that not only honors our fallen heroes, but also brings high-paying jobs to our district.
Our region, nestled in the water wonderland of Northeast Michigan, has received numerous requests from constituents to protect our natural resources. Among these, the preservation of the Cornwall Dam in Cheboygan County was paramount, as the Department of Natural Resources (DNR) threatened to remove it unless funding was secured. According to the DNR, the Cornwall Flooding contributes significantly to our district's revenue. Losing Cornwall Dam would not only devastate our natural resources, but also harm our local economy.
Another pressing demand from my constituents was the expansion of broadband access. Although we had secured $3.5 million in federal funding, an additional $1.5 million from the state was needed to unlock those federal dollars. Improved broadband infrastructure would have greatly enhanced our service, addressing the desperate need in the 106th.
Expanding broadband, protecting our natural resources, and supporting our veterans should transcend partisan politics. Unfortunately, the Democrats transformed these crucial issues into partisan debates. Consequently, I voted against the budget because Northeast Michigan deserves better. Moving forward, I will persistently advocate for these priorities in future supplementals and budgets, holding our leadership accountable to ensure fair representation for Northern Michigan in Lansing.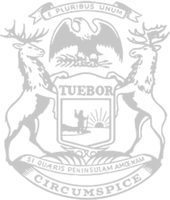 © 2009 - 2023 Michigan House Republicans. All Rights Reserved.
This site is protected by reCAPTCHA and the Google Privacy Policy and Terms of Service apply.