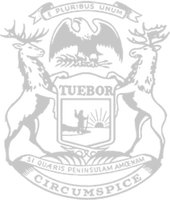 Rep. Dave Prestin secures funding for critical U.P. project, stands firm against wasteful spending
State Rep. Dave Prestin on Wednesday voted against a wasteful spending plan that drains the state's multibillion-dollar surplus, creates new, unnecessary programs, and neglects the most essential needs in Michigan communities. Despite his opposition to the overall budget, Rep. Prestin was able to help secure critical funding for a U.P. project.
"We managed to secure $7.3 million in funding for renovations on the Helen Newberry Joy Hospital in Luce County," said Prestin, of Cedar River. "I fought tirelessly to secure funding for Helen Newberry, and the hospital now has a path to great success. I was also able to help secure $200 million in funding for the Billerud project earlier this year, which will help bring vitality to Escanaba for generations to come."
Upper Peninsula families and residents continue to struggle with the highest cost-of-living increases seen in decades, on top of rampant inflation and ongoing threats to their natural resources, and energy supply.
"When I first entered the Legislature, our state had a $9 billion surplus," Prestin said. "As lawmakers, we had a prime opportunity to deliver on the expectations from those who elected us to Lansing with this budget. Those in majority, however, opted to grow government with a bloated and unsustainable spending plan.
"A decade of strong Republican leadership led to responsible financial planning by the state. We should be returning this money to hard-working Michiganders, and utilizing it in their best interests."
Prestin pinpointed specific concerns in the budget, including:
Funding for more than 1,000 new bureaucrats — positions that will be difficult to eliminate in future years if funds aren't available.
Authorization of $500 million for future spending into the Strategic Outreach and Attraction Reserve which pays money for corporate welfare that have yet to be identified.
Subsidies for wind, solar, and other unnecessary energy projects, with more than $100 million for various energy programs – while still not providing reliable, affordable energy.
Spending $125 million on "clean" buses which are unreliable for expansive rural school districts.
Expansion of the school meal program, a previously needs-based program that will instead provide free food, even for kids from the wealthiest families when fully phased in.
Increase of burdensome groundwater fees on Michigan small businesses who are already struggling.
Undermining of key transparency requirements, weakening reporting requirements on state employee remote work while our state buildings have remained virtually empty since 2020.
"While I am pleased to have brought home some victories for our district, I could not in good faith vote for a bloated spending plan that does not reflect the needs of my constituents, especially given the lack of transparency throughout the budget process," Prestin said. "Traditionally, the minority party is included in negotiations, but this time we were kept in the dark until just two hours before the budget vote.
"This rushed timeline was incredibly challenging given the record-high $81.7 billion budget, which consisted of a whopping 1600 pages. Allowing us just two hours to digest the details is a blatant attempt to shield key information from both lawmakers, and the public, who deserve to know how their hard-earned money is being spent."
Despite Prestin's no vote, the budget passed both chambers Wednesday and now heads to the governor for further consideration.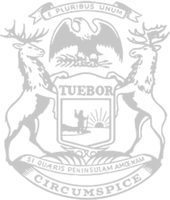 © 2009 - 2023 Michigan House Republicans. All Rights Reserved.
This site is protected by reCAPTCHA and the Google Privacy Policy and Terms of Service apply.