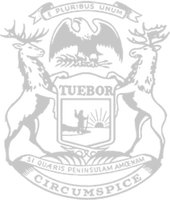 Rep. Dave Prestin tackles statewide opioid, fentanyl crisis
Rep. Dave Prestin today introduced a bipartisan plan to require Michigan schools to carry Narcan, a common medication used to counteract an opioid-induced overdose.
"Narcan is a fast-acting medicine used to rapidly reverse an opioid overdose," said Prestin, of Cedar River. "With the ever-increasing death rate in Michigan caused by opioid overdose and fentanyl-laced drugs, it's vital to expand access to this remarkable drug throughout the entire state. I've seen it firsthand – Narcan is a lifesaver."
From 1999-2021, deaths in Michigan from opioid overdose increased from 118 to nearly 3,000. Narcan (Naloxone) quickly restores normal breathing to a person if their breathing has slowed or stopped due to an opioid overdose. The remarkable effect is tried and true, having been used by medical professionals for over 50 years. It has no effect on a person who does not have opioids in their system.
"Narcan has the unique ability to save lives in an instant," Prestin said. "Opioid addiction and overdoses are an all-too-common occurrence among young Michiganders, especially because most people don't know what they're taking. These days, it's nearly impossible not to find fentanyl – a lethal substance – laced with other drugs. As state legislators, we must provide schools the necessary resources to combat this crisis."
According to a recent study by the National Library of Medicine, the number of overdose deaths in rural Michigan increased considerably from 2019 to 2020, with an increase of 72.4%. Fentanyl was the most common substance detected and had a 94% increase from 2018 to 2020, and was found in 70% of all overdose deaths during the study.
"Some young kids will see a colored tablet, and naturally put it in their mouth, thinking it's candy," Prestin said. "If that tablet contains even trace amounts of fentanyl, those kids are now facing death. With the free flow of narcotics at our borders, and the ever-increasing amount of fentanyl in this country, it's important to provide schools the necessary resources to combat this crisis – for both students and staff.
"We should look at this as the same perspective as placing Automated External Defibrillators (AEDs) throughout schools in case of life-threatening cardiac problems. If a student or staff gets exposed to these dangerous substances, whether on purpose, or via accidental poisoning, that person will likely die without the widespread availability of Narcan."
The bipartisan plan would:
Require elementary schools, grades K-5, to carry Narcan (House Bill 4734, Rep. Prestin);
Require secondary schools, grades 6-12, to carry Narcan (House Bill 4735, Rep. Fitzgerald);
Require County Health Departments to provide training to schools for the dispensing of Narcan (House Bill 4736, Rep. Koleszar);
Require County Health Departments to provide Narcan to schools (House Bill 4737, Rep. Bezotte).
House Bills 4734-37 have been sent to the House Committee on Education for further consideration.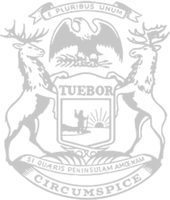 © 2009 - 2023 Michigan House Republicans. All Rights Reserved.
This site is protected by reCAPTCHA and the Google Privacy Policy and Terms of Service apply.