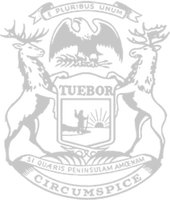 PHOTO INFORMATION: State Reps. Dave Prestin (right) and John Fitzgerald (left) display House Bills 4613-14 on the House Floor.
Rep. Dave Prestin works to address statewide shortage of medical personnel
Rep. Dave Prestin (R-Cedar River) is working to address the statewide shortage of medical personnel. Today, he introduced a bipartisan plan with Rep. John Fitzgerald (D-Wyoming) to set parameters and allow an extension of a temporary license for a medical first responder, emergency medical technician (EMT), emergency medical technician specialist or paramedic.
"Our plan would help reduce critical shortages of much-needed medical personnel to serve as EMTs and paramedics by keeping them working and properly supervised during their licensing process," Prestin said. "The Michigan Health and Hospital Association reports the state has lost up to 1,700 hospital beds since 2020 due to lack of staffing. This problem needs fixing, and I'm happy to deliver a practical, bipartisan solution."
The bills would ensure that anyone with a temporary license may only perform work duties while under the direct supervision of an individual who has a permanent license of at least the same level of the temporary license. Thus, a temporarily licensed EMT may be directly supervised by either a permanently licensed EMT or Paramedic. However, a temporarily licensed paramedic may only be supervised by a permanently licensed paramedic.
Rep. Prestin's bill would extend the period of a temporary license from 90 days to one year.
"Having served as a first responder in various capacities over the past 13-plus years, I know firsthand how important it is to address and fix the statewide shortage of medical personnel," Prestin said. "Our plan would do just that, by simply allowing qualified professionals to continue to do their job. While medical resources are insufficient throughout the state, they are especially scarce in the Upper Peninsula. I am proud to deliver a common-sense reform to help improve access to first responder care across the state."
House Bills 4613 (Rep. Prestin) and 4614 (Rep. Fitzgerald) have been sent to the House Committee on Regulatory Reform.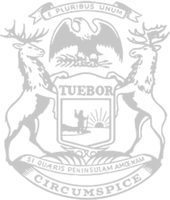 © 2009 - 2023 Michigan House Republicans. All Rights Reserved.
This site is protected by reCAPTCHA and the Google Privacy Policy and Terms of Service apply.