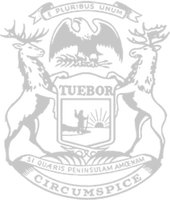 Rep. Filler: Alcohol sales at college stadiums will allow modern, safer game-day experience
State Rep. Graham Filler, R-Clinton County, today celebrated as the governor signed into law a measure that will permit universities in Michigan to sell alcohol at certain on-campus sporting events.
Filler has been leading the Legislature's bipartisan effort to make the change for two years – introducing legislation in the House in 2022 and again this year. The legislation signed today, Senate Bill 247, was the Senate's version of Filler's plan. The new law allows the governing boards of Michigan's public universities to apply for liquor licenses to sell alcohol at athletic events.
"Imagine sitting in the stands at Spartan Stadium on game day with a cold beer in your hands surrounded by all the contagious energy of the crowd – that's the kind of experience that unites fans from all walks of life," Filler said. "But the ability for college sports stadiums to sell alcohol is not just about creating a more enjoyable experience for fans, it's also about fostering a responsible and safe environment. By promoting responsible consumption, implementing age verification measures, and offering diverse beverage options, we can create an unforgettable experience where fans revel in the game while enjoying their favorite drinks in moderation."
Of the 14 schools in the Big Ten, 11 allow alcohol sales at football games as of 2023, and most have seen positive results with decreases in the number of alcohol-related incidents. After Ohio State started selling alcohol stadium-wide in 2016, university police reported a 65% drop in alcohol-related incidents inside its sports venues.
Michigan's new law allows the Michigan Liquor Control Commission to issue up to five tavern licenses or three Class C liquor licenses to a university to be used for scheduled events at a facility customarily used for intercollegiate athletic events.
###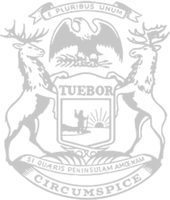 © 2009 - 2023 Michigan House Republicans. All Rights Reserved.
This site is protected by reCAPTCHA and the Google Privacy Policy and Terms of Service apply.