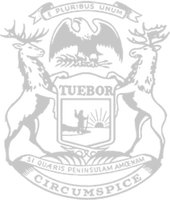 Rep. Filler stands up for crime victims, refuses to let dangerous felons out of prison early
State Rep. Graham Filler today blasted a plan being pushed by Democrats in the House that would risk public safety and retraumatize victims of crime by letting convicted felons out of prison early.
Filler, the ranking Republican on the House Criminal Justice Committee, said House Bills 4450-53 establish a "productivity credit" system that lets dangerous criminals – including people who commit crimes like attempted murder, domestic violence, and fentanyl distribution – out of prison before they have served even the minimum sentence handed down by the judge.
"Survivors of domestic violence and attempted murder deserve to have the assurance that the person who assaulted them will be held in prison for a minimum amount of time," said Filler, R-Clinton County. "During that period, victims have time to get their lives in order. They can pick up their kids, move, and enter an address confidentiality program to protect themselves. That's the whole point of our truth-in-sentencing law – to give victims time to heal and to require accountability for the crime that is committed. This legislation goes to war with that."
Under House Bills 4450-53, the minimum sentence established by a judge who carefully considers all the facts at hand can be reduced by up to 20 percent if the offender takes part in rehabilitation services and educational programs.
"The current system already offers incentives for prisoners to participate in rehabilitative programs while they're in prison," Filler said. "Participation in the vocational village or other educational programming is considered when a prisoner becomes eligible for parole after completing their minimum sentence."
Filler noted that a large coalition is forming in opposition to the bills, including the Michigan Sheriffs' Association, Michigan Association of Chiefs of Police, Michigan Prosecutors Association, and the Michigan Domestic and Sexual Violence Prevention and Treatment Board.
"If HBs 4450-4453 were enacted into law, victims of extremely serious crimes – torture, assault with intent to murder, assault with intent to do great bodily harm, felony domestic violence, aggravated stalking, solicitation to murder, kidnapping, home invasion, and felony child abuse offenses, to name a few – would no longer have the certainty and peace of mind of knowing exactly how long their convicted offender would be in prison before becoming eligible for parole," Elizabeth Pollard Hines, a retired judge who serves as chair of the Michigan Domestic and Sexual Violence Prevention and Treatment Board, wrote in testimony she submitted in opposition. "Without the ability to know how long the offender will be incarcerated, meaningful plea agreements would be difficult to negotiate, too."
Jeannine Lyons-Hamilton, a victim of domestic violence at the hands of her father, also provided written testimony in opposition to the plan.
"I'm writing to you today to urge you to please protect domestic abuse survivors and victims," Lyons-Hamilton said. "Please find a way to incorporate these brave individuals into legislation to keep them safe, aware, and empowered. House Bills 4450-53 would not do this. Instead, they allow perpetrators of domestic violence, like my father, early release from prison and impede the time given to victims to feel safe, heal, and prepare and implement a safety plan. This would be devastating to survivors."
Filler said this legislation is just the latest radical policy change proposed by House Democrats.
Earlier this month, the Criminal Justice Committee took up a plan that would make the Oxford High School shooter and other dangerous murderers eligible for parole after serving just 10 years in prison. House Bills 4160-64 would invalidate sentences of life without parole for murderers who were younger than 19 when they committed their crimes and make many of them immediately eligible for parole. Ethan Crumbley, who was 15 years old when he killed four of his fellow students in 2021, could become eligible for parole when he is just 25 years old under the plan.
Today's meeting also comes a week after the chair of the Criminal Justice Committee and fellow Democrats introduced House Bills 4556-59, which would allow virtually any criminal, including murderers, to seek a reduced sentence after only 10 years in prison.
###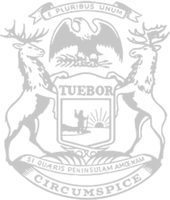 © 2009 - 2023 Michigan House Republicans. All Rights Reserved.
This site is protected by reCAPTCHA and the Google Privacy Policy and Terms of Service apply.