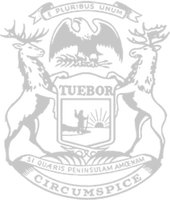 Rep. Filler stands up for Michigan seniors, continues effort to fix guardianship system
State Rep. Graham Filler has once again introduced a bipartisan plan to improve protections for vulnerable adults and make sure they are not taken advantage of by the people who are trusted to care for them.
Filler, R-Clinton County, is leading the effort to improve the state's guardianship and conservatorship systems, the process used after a court decides an individual is not capable of making their own legal, medical or financial decisions.
"I know many guardians and conservators are working hard, doing their best to protect their wards, but unfortunately, there are also some bad actors in the mix," Filler said. "These people are out there trying to take advantage of those who can't defend themselves. It's a disgrace, and it's time to put an end to it."
House Bills 4909-12 will offer several important protections for the elderly and people with disabilities. It will provide procedural safeguards for the appointment of guardians, require guardians to take special precautions to protect people's property and increase transparency about the way a ward's property is being used.
The legislation addresses problems identified by the Michigan Attorney General's Office and the state's Elder Abuse Task Force, a group of about 55 organizations and more than 100 individuals that worked on the issue for more than two years.
Filler introduced a similar plan in 2021, but the bills did not make it all the way through the legislative process before the legislative session came to an end.
"Some of our most vulnerable citizens are being left high and dry, and I'm going to keep fighting on their behalf until we make things right," Filler said. "Michigan seniors deserve better, and we're going to make that happen."
###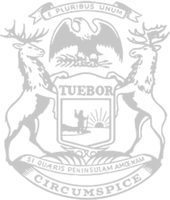 © 2009 - 2023 Michigan House Republicans. All Rights Reserved.
This site is protected by reCAPTCHA and the Google Privacy Policy and Terms of Service apply.