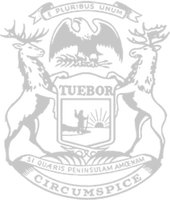 Rep. Neyer: Budget plan misses the mark with lack of transparency, misguided spending
State Rep. Jerry Neyer this week criticized out-of-control budget measures that churn through taxpayer dollars while providing little transparency and accountability.
"At a time when inflation is impacting workers and families throughout our state, state government is increasing its size with a reckless budget that has surpassed $80 billion," said Neyer, of Shepherd. "People I speak with across our area are concerned with rising costs, fixing local roads and making sure their neighborhoods and communities are safe. I feel we could have gone farther in those areas with this budget and focused less on extreme ideas that are part of political agendas."
Neyer was also critical of key transparency provisions for taxpayers that were not included in the advancing budget.
By increasing contingency spending limits, unelected bureaucrats will have close to a blank check to spend money without input from legislators or the people they represent. Democrats in the House also stripped away important safeguards that allow legislators to act if state department heads spend irresponsibly by making State Administrative Board transfers.
"This action works around representatives of the people as they work to deliver spending plans that are responsible and effective," Neyer said. "It ultimately shortchanges the concerns and priorities of people we represent. They'll get less return on the tax dollars they afford state government. That's not the right approach, and I'll continue fighting for accountability and transparency."
The House budget plans are contained within House Bills 4244-45, 4246-49, 4280-81, 4286-87, 4289-90, 4292, 4303-04 and 4309-10.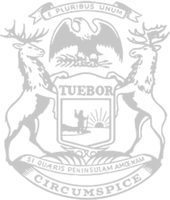 © 2009 - 2023 Michigan House Republicans. All Rights Reserved.
This site is protected by reCAPTCHA and the Google Privacy Policy and Terms of Service apply.