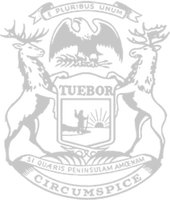 Rep. Thompson expresses safety concerns within extreme abortion bills
RELEASE
|
September 18, 2023
State Rep. Jamie Thompson today said Democrat abortion plans moving through the Legislature undermine the health and safety of women and push far beyond what voters approved through a 2022 ballot initiative. 
House Bills 4949-59, tabbed the "Reproductive Health Act," were considered this past week by the House Health Policy Committee, which Thompson serves on. The 2022 ballot initiative sought to reinstall legal protections under Roe v. Wade, but the bills under consideration in the Legislature that were supposedly designed to simply implement the approved measure instead remove critical medical licensing and safety requirements in surgical abortion centers.
"Lansing needs to slow down and think about how this will impact women for years to come," said Thompson, who is a licensed practical nurse. "Physicians who spoke to our committee stated clearly that these bills were intended to go beyond what Proposal 3 laid out. There are significant ramifications with doing that. These health and sanitation standards were not put in place to discourage abortions. They were put in place to keep patients and attending staff safe when a decision is made to have this medical procedure, just like what happens with countless other medical and surgical procedures.
"The health and safety standards these bills demonize were not restrictive laws. They were productive in keeping women and children safe. I worry about what will happen to women seeking these procedures if we lower those standards."
Thompson said removing these standards could create more situations like that of a Muskegon clinic that was found in 2013 to have avoided routine inspections by both state and local health agency officials. The city closed the clinic in December of that year due to unsanitary conditions. 
Polling conducted by Marketing Resource Group this year shows that 90 percent of Michigan voters support the licensing and inspection of abortion facilities for health and safety purposes.
The plans also eliminate requirements for providers to report the abortions they perform and any instances of a woman facing complications or death as the result of an abortion. They also end coercion protections that help keep women from being forced into hastily made medical decisions or pressured by an abusive partner to go through with a procedure.
"The physical and mental health of women across our communities and our state are a top priority of mine on this committee," Thompson said. "These bills cut corners on that to satisfy a radical and partisan agenda."
The bills remain under consideration in the House Health Policy Committee.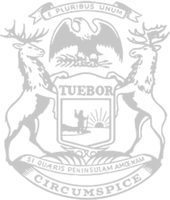 © 2009 - 2023 Michigan House Republicans. All Rights Reserved.
This site is protected by reCAPTCHA and the Google Privacy Policy and Terms of Service apply.