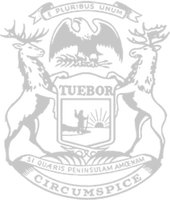 Rep. Thompson: Monroe and Wayne County families can't afford tax hikes to cover state spending
State Rep. Jamie Thompson today criticized a signed state spending plan that will raise taxes on hard-working families and small business owners while missing the mark with efficient spending.
"It's no secret that state budgets have increased dramatically over the past decade," said Thompson, of Brownstown. "People want to know – are we getting more as we continue to fork over our tax dollars? I would have liked to see this budget provide more to all of our local communities – instead of a select few – while respecting taxpayers. People are tired of big government and this budget only makes it bigger here in Michigan."
The budget spends nearly $82 billion, but falls short in addressing local road repairs and public safety – two things Thompson said are priorities for hard-working people and families she talks with every day.
While House Republicans put forth common-sense amendments during the budget process that emphasized these issues – proposing $1 billion in local road funding and $100 million for grants to help local police departments and county sheriff's offices recruit and retain officers and obtain equipment, those priorities were ignored. The budget instead devotes $100 million to "community enhancement grants" for select areas – using tax dollars to pay for pools, a cricket field and horseback riding lessons for children in Detroit. The budget also significantly grows government by hiring more than 1,000 new bureaucrats.
The budget can only be balanced if the new 4.05% income tax rate is raised back to 4.25% next year. The tax hike has been incorporated into the bloated spending plan after Thompson and House Republicans fought to guarantee a tax reduction earlier this year.
"People expect their hard-earned tax dollars they give to state government to be invested wisely back into their communities," Thompson said. "This budget misses the mark. It props up special projects instead of giving people what they want most like good roads and safe neighborhoods to live and raise their families in.
"I fought hard since my first day in the Legislature to ensure that people could keep more of what they earned with a needed tax cut in the face of growing costs. Now people are going to be asked by state government to hand over more money to fund pet projects and big government. That's not right, and I'll continue to fight for hard-working people across our area."
The new fiscal year begins Oct. 1.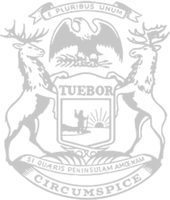 © 2009 - 2023 Michigan House Republicans. All Rights Reserved.
This site is protected by reCAPTCHA and the Google Privacy Policy and Terms of Service apply.