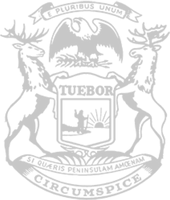 Rep. Whiteford introduces bipartisan plan to make health care more accessible, affordable
RELEASE
|
February 24, 2021
State Rep. Mary Whiteford, of Casco Township, has introduced a bipartisan plan to improve the quality of health care in Michigan while making it more accessible and affordable.
Whiteford, who chairs the House Health and Human Services budget subcommittee, said the plan focuses on three main goals: Lowering the cost of prescription medicine, increasing access to care and providing a higher standard of care.
"People shouldn't have to choose between health care and putting food on the table," said Whiteford, a registered nurse. "Lowering the cost of prescription medicine and increasing access to healthcare is always my priority."
Whiteford's bill in the package expands the scope of practice for Certified Registered Nurse Anesthetists to improve patient access to safe anesthesia services.
Among the many other proposed solutions are reforms to cap out-of-pocket costs for insulin, put a check on unregulated prescription middlemen who manipulate drug prices and pad their pockets with money instead of passing along savings to consumers, and hold drug companies accountable to the patients who are driving their record profits by requiring manufacturers to submit details on how their drugs are priced.
"I've heard from diabetics across Allegan County who desperately need insulin but can't afford the astronomical prices here in Michigan," Whiteford said. "Many people ration their medicine or even travel to Canada to purchase the life-saving drugs they need. They shouldn't have to do that, and this plan will ensure they no longer have to."
Another piece of the plan ensures access to life-saving treatments like oral chemotherapy. Intravenous chemotherapy drugs are typically covered under a health plan's medical benefit, but oral drugs are usually covered under a health plan's pharmacy benefit, resulting in higher upfront costs for patients at the counter.
Whiteford said the plan ensures Michigan patients aren't forced to pay a higher co-pay, deductible or co-insurance to access oral chemo, which is a less invasive therapy they can use in the comfort of their own homes.
A full list of proposed reforms included in the plan is available here.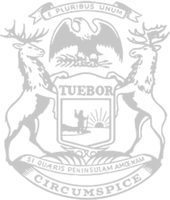 © 2009 - 2021 Michigan House Republicans. All Rights Reserved.
This site is protected by reCAPTCHA and the Google Privacy Policy and Terms of Service apply.