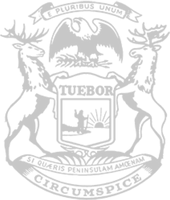 Rep. Whiteford receives Executive Board Medal Award
RELEASE
|
February 26, 2021
State Rep. Mary Whiteford, of Casco Township, today received the Michigan Pharmacists Association Executive Board Medal Award during the association's virtual Annual Convention & Exposition.
The award is given annually to an individual who has demonstrated an extraordinary commitment to pharmacists in communities across Michigan.
Whiteford has served Michigan's 80th House District, covering 31 municipalities throughout Allegan County, since 2016. She serves as chair of the Appropriations Subcommittee on Health and Human Services, as a member of the Health Policy Committee. She is also the state Legislature's only registered nurse.
Her work includes implementing increased Medicaid health plan reimbursement rates for small neighborhood pharmacies.
"After listening to Michigan pharmacists, including one in my own community, I learned that Medicaid health plans have a very, very poor reimbursement rate for pharmacists," Whiteford said. "Raising the rate for all prescriptions required tens of millions of dollars our health and human services budget simply doesn't have. I instead decided to laser-focus on increasing reimbursement only for small, neighborhood pharmacies."
The plan wasn't approved in fiscal year 2020, but Whiteford said she is pleased to report it is being implemented in this year's budget.
Whiteford also supported a measure prohibiting the selling, marketing, promoting, advertising or distribution of any non-insurance card or purchasing mechanism that purports to offer discounts from pharmacies, unless certain conditions are met. The lawmaker said these cards actually result in higher health care costs for customers. 
"I will always prioritize small family businesses, including local pharmacies, as well as the health and wellness of Michigan residents," Whiteford said. "I'm grateful for the opportunities I've had to do so as chair the health and human services budget subcommittee." Whiteford said she is most proud of her work to create the Michigan Crisis & Access Line (MiCAL), a hotline that will connect people in need with a mental health professional in their community. MiCAL was signed into law and is in the process of being implemented for 2021. It will also house other hotlines, the inpatient psychiatric bed registry and community mental health services.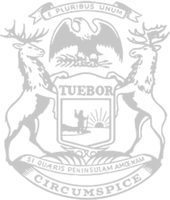 © 2009 - 2021 Michigan House Republicans. All Rights Reserved.
This site is protected by reCAPTCHA and the Google Privacy Policy and Terms of Service apply.