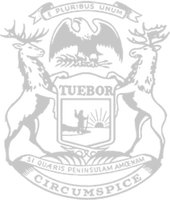 Rep. Wozniak: New education budget fails students, spends too much on impractical projects
State Rep. Doug Wozniak said the state's new K-12 budget, signed this week by the governor, spends too much money on special projects that instead should be invested directly into Michigan students.
Instead of prioritizing student excellence in education, Democrats crammed in $2 billion of spending on pork and pointless projects. The funds for these projects could have provided nearly $1,400 more for every Michigan student. This stronger support – a total of $10,968 per pupil – would have gone a long way to helping our students catch up from years of learning loss.
"This budget is a slap in the face to Michigan residents and families," said Wozniak, of Shelby Township, who serves as the Republican Vice Chair of the House Committee on Families, Children and Seniors. "Not only will it raise taxes, but the Democrats even eliminated dedicated funding for school resource officers, who build relationships with students as they protect Michigan schools. The Democrats instead spent $160 million giving free meals to wealthy kids – funding that should have been spent on protecting our schools – especially in a time when our schools are seeing a major rise in violence. We should be spending taxpayer dollars wisely to help students catch up on their education after the Democrats forced them out of the classroom during the pandemic, and prioritizing student excellence in education. This out-of-touch spending by Lansing Democrats is alarming."
Wozniak, who voted against the plan when it was before the House, highlighted more egregious examples of wasteful spending in the budget – including $1 million to create a "zen zone" for staff in one community to de-stress, $225 million to pay off student loan debt, and funding for pools and driver's education courses.
The plan also commits $125 million for green buses, which Wozniak said is not practical for many communities throughout the state, including the sizable ones he represents in Shelby and Macomb townships. Using resources in this fashion removes what could have been an additional $83 per student in per-pupil funding.
The new fiscal year begins Oct. 1.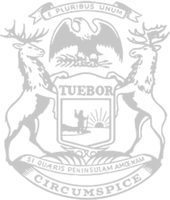 © 2009 - 2023 Michigan House Republicans. All Rights Reserved.
This site is protected by reCAPTCHA and the Google Privacy Policy and Terms of Service apply.