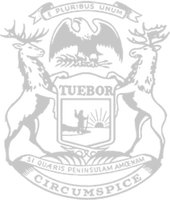 Rep. Zorn leads House in recognizing Abolitionist Day in Michigan
State Rep. Dale Zorn on Tuesday led the Michigan House's adoption of a resolution to recognize Abolitionist Day in Michigan.
Zorn, of Onsted, was joined at the Capitol by Robert Haviland, the fifth-great nephew of Laura Smith Haviland, a trailblazer in the American abolitionist movement.
Laura Smith Haviland's home in Adrian served as the first Underground Railroad location in Michigan. There, she taught others how to confront and obstruct anti-abolition authorities and slave catchers in the north.
"The abolitionist movement was made up of many people like Laura Smith Haviland who dedicated their lives to irradicating injustice and assisting members of the Underground Railroad," Zorn said. "It's important to recognize the integral role the abolitionist movement made in our nation's history, moving us closer to true equality of life for all Americans."
In 1839, Haviland founded the Raisin Institute in Lenawee County's Raisin Township. The school that was open to all students, "of good moral character, regardless of sex or color" – a bold undertaking in a day when no school in Michigan would accept black students.
"Laura Smith Haviland is responsible for freeing and assisting in freeing countless enslaved people during her time," Zorn said. "Regardless of the dangers she inevitably faced, she continued her work to ensure freedom and dignity was afforded to as many people as possible throughout her entire life."
Haviland died in 1898 in Grand Rapids and was buried next to her husband in the Raisin Valley Cemetery in Adrian.
In 2018, she was inducted into the National Abolition Hall of Fame in Peterboro, N.Y., for her integral role in the anti-slavery movement in Michigan and the Midwest.
###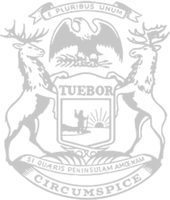 © 2009 - 2023 Michigan House Republicans. All Rights Reserved.
This site is protected by reCAPTCHA and the Google Privacy Policy and Terms of Service apply.